Beginner Teen Martial Arts Classes Enrolling In September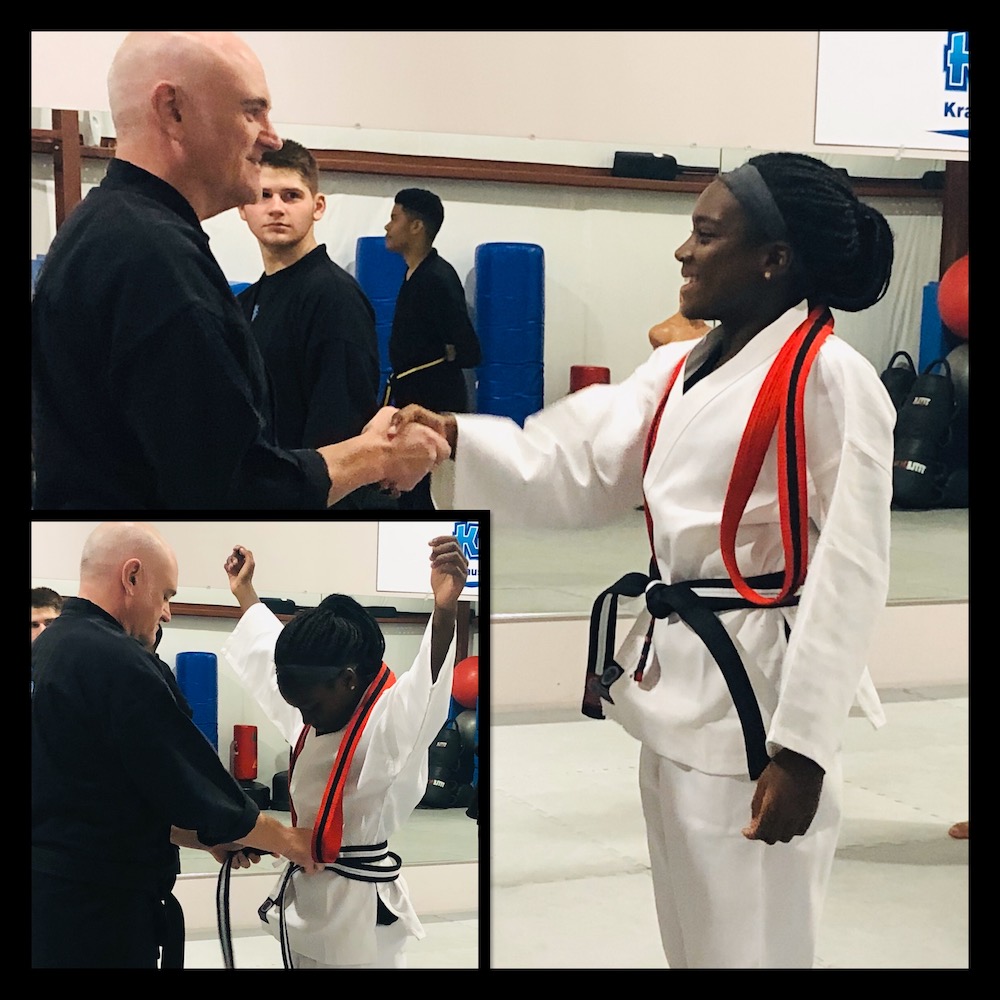 Learn Important Self Defense Techniques in Hainesport
Kraus Karate Academy offers a great atmosphere for teens to be social, have fun, and learn incredible self defense. Like our Adult Martial Arts program, our Teen program also incorporates a mixture of Kenpo and Brazilian Jiu Jitsu. In Teen Martial Arts students learn effective ways to kick, punch, block, knee, elbow, and sweep to disable an opponent or attacker. This self defense knowledge is cultivated with the help of our expert instructors who make sure every student has the knowledge they need to perfect their form and utilize their skill in real word situations.
Through Teen Martial Arts Classes You Will Achieve:
A concrete knowledge of effective self defense
The satisfaction or reaching your goals
Increased focus, concentration, and mental stamina
Improved strength, balance, and coordination

Sign up for Teen Martial Arts Today!
If you are interested in learning more about our martial arts programs simply fill out the short form on the side of this page.